12:22 PM: Cheetah Timeshares
It's not as crazy as it sounds.
Post 9/11, the adopt-a-cheetah program has blossomed from a creepy, fetishistic enterprise into a solid investment opportunity. A reasonabable donation ($100 or more) guarantees unlimited access to your cheetah two weeks out of the year, and an 8 x 12 print featuring your adopted cheetah that is yours to keep (and cherish).
Info + cheetah FAQs
You laugh now, but this cheetah's going to help keep the demons in my head at bay. I trust it completely.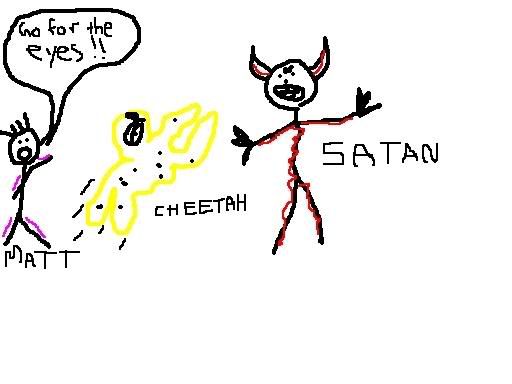 We are all loaded at the moment, thanks to the events of last Sunday, time to put some of that money to work.
Don't let these girls walk home thirsty and cheetahless:
(I hope they don't forget to
feed
it)
About
matt /
Recent posts
Archives